WEDDING LOCATION:
Married at the "Olde Bar"
Philadelphia, PA
From my Beautiful Granddaughter,
There were a couple reasons why I selected Captain Arnold to perform the wedding ceremony for my husband Joe and I. We have different religious upbringings and wanted a ceremony that infused traditions with meaningful words that spoke to both of us. We wanted someone with a lot of experience performing all different kinds of ceremonies who would listen to the details we wanted for an unplugged ceremony that represented us as a couple. We wanted someone with a great commanding speaking voice and calming presence.
Captain Arnold has all of these things, but the biggest reason why we selected him to marry us is simple: because he is my grandpa. I knew that having a family member say the words that would legally bind us would be incredibly special for me, my husband, and my family members in the audience to witness. This was not always the case.
My grandpa had been performing weddings for years and years all over the tri-state area, and I was pretty set on having him attend our wedding as a guest only, no Captain's uniform allowed. But after watching him marry my cousin and her husband several years ago, I realized that we were lucky to have the opportunity not for "Captain Arnold" to be our officiant, but for my Poppy to be our officiant.
I knew he was someone I could trust to make the ceremony both seamless and unique. I did not want all the extra bells and whistles in this ceremony, but he helped us to craft a ceremony together that reflected our values and priorities.
Throughout the ceremony planning process, he gave sound insight into where to add a reading, where each wedding party member should stand, etc. How many brides get to have their grandpa so highly involved in one of the biggest days of their lives? We recently got our wedding video returned to us, and we relived the day watching the ceremony with family including Captain Arnold. I was impressed to see that he was mouthing every word from memory while watching the ceremony video.
I am so thankful that my grandpa performed our ceremony and that we have the memories documented for posterity. Throughout our reception, countless guests commented on how much they enjoyed the ceremony and how special it was that my grandpa officiated. My husband and I couldn't agree more.
Thank you Poppy!
Love,
Alyssa Celentano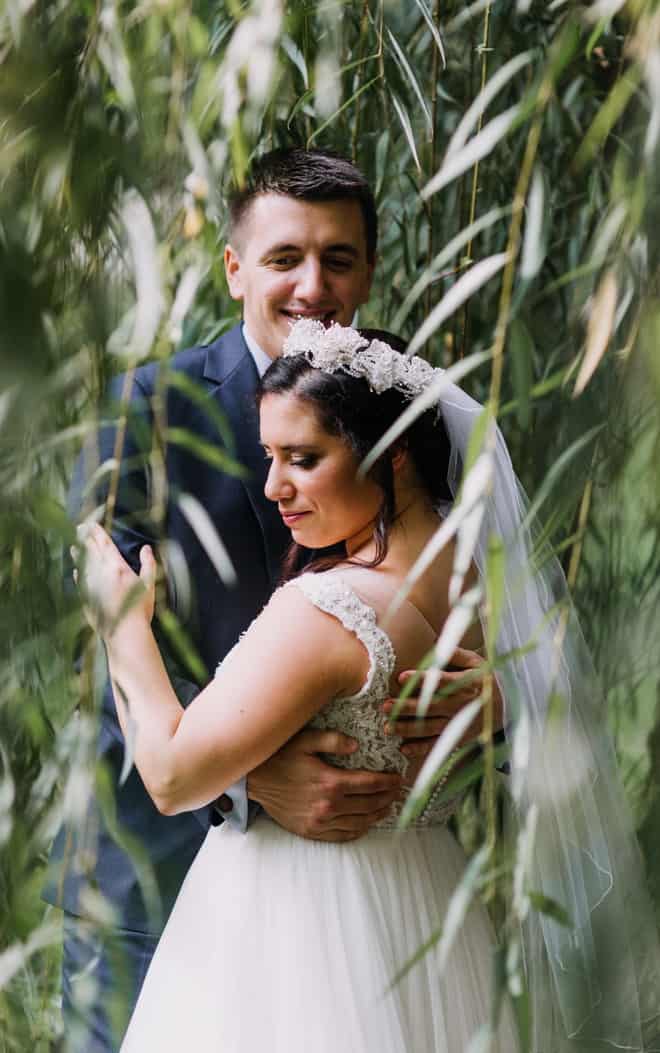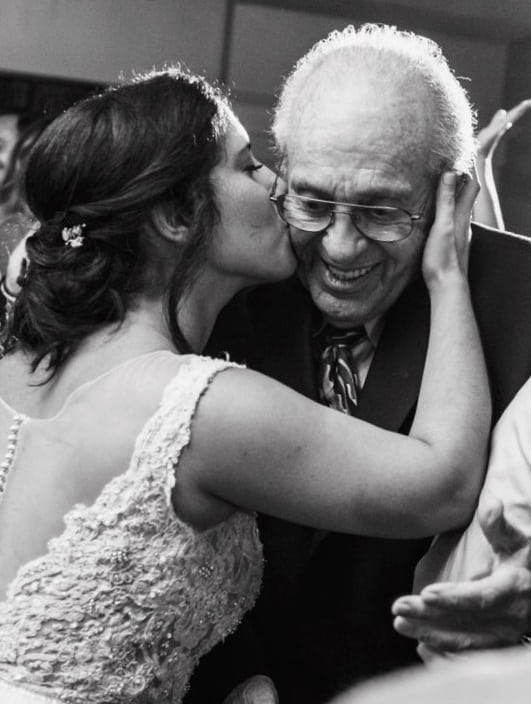 "That's my Granddaughter and her husband Joe and I got a kiss from her as well "